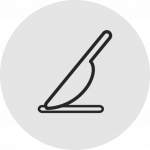 30 minute
surgery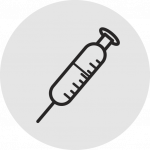 General
anesthesia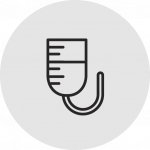 Outpatient
Surgery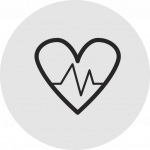 Stitches
Removed After
2 Days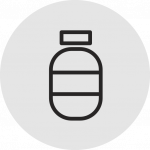 2 Follow Up
Visits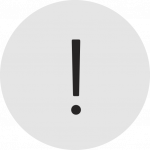 return to
work in
3~4 days
DOUBLE EYELID SURGERY TREATMENT OPTIONS
Double Eyelid Surgery - OUR LONG-LASTING non-incisional method
POP Plastic Surgery is dedicated to uncover a beautiful and natural-looking eyelid crease that is perfectly suited for your eyes to make them look brighter and larger without the risk of surgical scars.
Why our eyelid surgery method is unique
A common concern about non-incisional surgery is whether the surgery will have no effect, and lead to unfavorable results. This is why we have designed  our own unique non-incisional surgery method to reduce the chances of eyelids going back to their original state during the recovery process.
It involves making a barely visible small needle points along the designed fold and lifting up the muscles underneath the lid in a loop motion. This is done to secure the muscles for long lasting results and prevent the eyes to go back to its original state.
Natural Adhesion with Three-Loop Sutured Method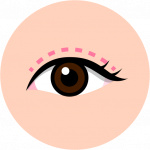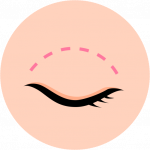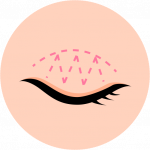 The ideal eyelid fold is designed based on a patient's 1:1 consultation. Small needle points are made along the designed fold and secured using a zigzag shaped suture.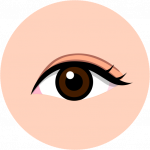 To minimize the sutures breaking over time, our patented surgical technique makes three round ties to the left and right to effectively yield a long lasting crease and accomplish larger and brighter eyes.
Eyelid surgery is performed with either local or sleep induced sedation. On average, it takes about 30 to 60 mins to complete the operation. The patient will be sent home for recovery. For the first few days, there will be swelling and discoloration around the area. It is advised that the head is elevated for the first few days. Pain medications and antibiotics will be prescribed to manage the initial discomfort. Strenuous activities must also be restricted. 
Post Surgery Complications
Complications and problems after eyelid surgery are rare. Patients must strictly adhere to care instructions prescribed by the surgeon to minimize any risks of infection as the eyes can be sensitive after surgery. Patients must always take precaution of protecting the eyes from the sun and wind during the first few weeks of recovery.